"

It's rare that a debut album comes quite so fully formed and self-assured"
— Trevor Raggat, RnR Magazine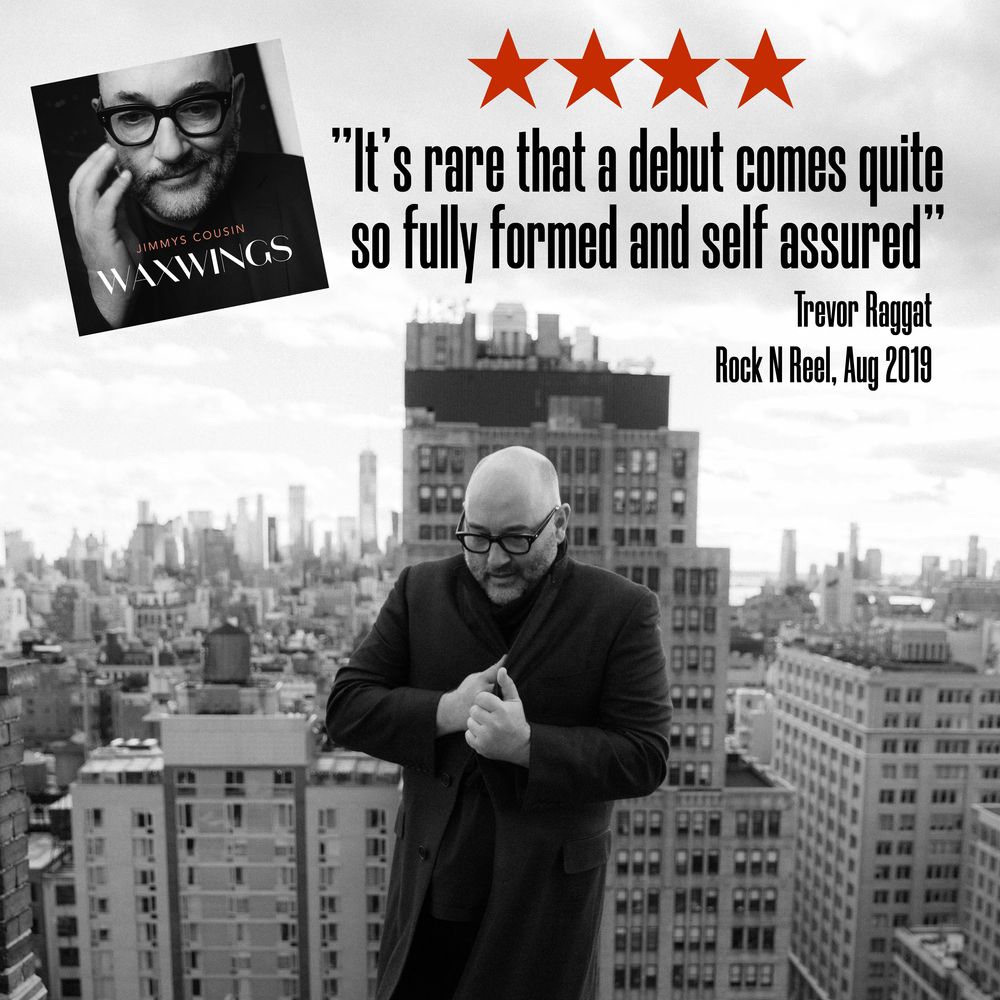 Waxwings Album Review in RnR Magazine
Trevor Raggat
"Jimmy's Cousin is the alter ego of Irish singer, Ian Dodson, and it's almost unbelievable that Waxwings is his first album release. It's rare that a debut album comes quite so fully formed and self-assured. Then again, this album has been thirty-odd years in the making so he's had plenty of time to perfect his muse. The music itself is a jazz-tinged confection that harks back equally to writers like Bacharach and David and thoughtful singers like Al Stewart.
Dodson's voice is well suited to deliver the wistful lyrics of his songs. Direct and uncoloured when it needs to deliver some punch to the words, it is also possessed of the rich vibrato of the veteran crooner. These two aspects are used well on the opening track 'Astor & 8th', a song that would slip perfectly into any Rat Pack set list.
Some songs look to Steely Dan for inspiration, others to the mellow side of Chris Rea, or an acoustic jazz quartet. This variation provides the interest needed to maintain the listeners interest in the laid back mood while never stepping too far out that it jars. A thoroughly enjoyable debut, here's hoping we won't have to wait another thirty years for the follow-up!"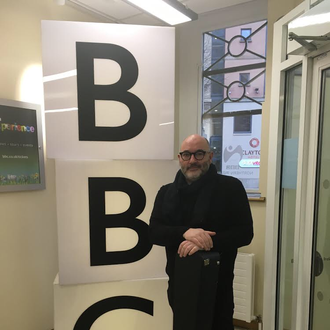 Live at the BBC! :-)
The John Toal Show
What a treat to play live on air at the BBC in Belfast and meet the inimitable John Toal! We had a great chat about where it all started and you can hear the full interview here.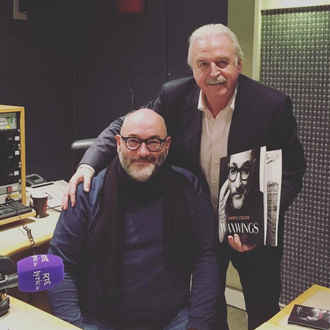 Marty Whelan on Lyric FM
WHat a gent!
Had a fantastic and extensive interview with Marty Whelan on Lyric FM and all I can say he's the coolest man in music! What a gent. Thanks Marty for the huge support!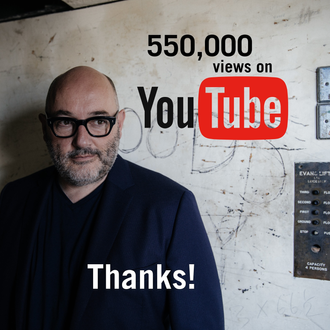 Wow! over 1/2 a million!
You Love me you really do! :-)
Cant believe we've had over half a million views of our videos on youtube. Thats flipping brilliant.